It's always challenging to find a job in India but with right planning and attitude, it won't be easy for you. Of Course there are many ways to find a finance job in India, but one of the best way is to search a Job website.
In India, many recruiters are finding it easy in getting candidates online rather than going through newspaper ads or other media. You will find all top recruiters and consultancies listed in these online job search sites to get access to candidate's database.
By registering yourself with all these job search websites you are taking a step forward to show your skill sets to recruiters.
In this article we have listed 5 best finance job search websites where you can register your profile online.
Naurki.com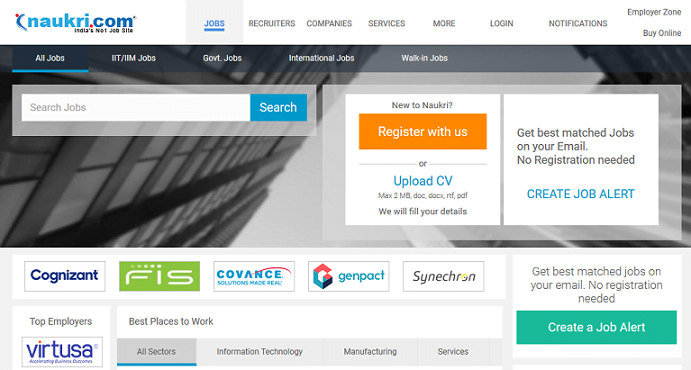 Naukri is one of the oldest and the best job search website in India managed by Info Edge India Ltd. Many recruiters and consultancies are listed in Naukri to have access to the huge database of candidates.
Registration with Naukri is Free. After registration you can search for a finance job and start applying based on your skill sets and location preference. They have also provided a search selection tab to filter finance jobs based on salary expectation.
Timesjobs.com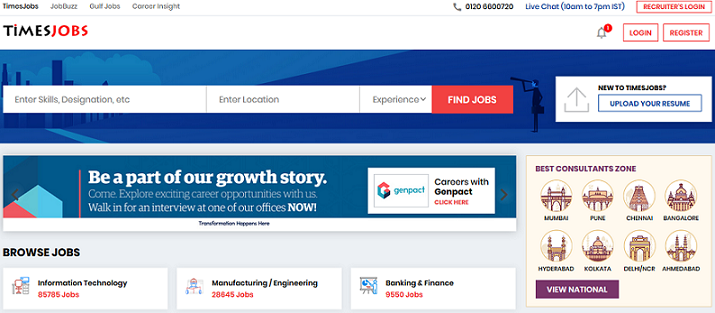 Timesjobs is another best search engine having many top recruiters and consultancies. Its owned by Times Business Solutions Ltd. You can search for vacancies related to your core finance expertise in golf countries by selecting their Golf Jobs option.
Shine.com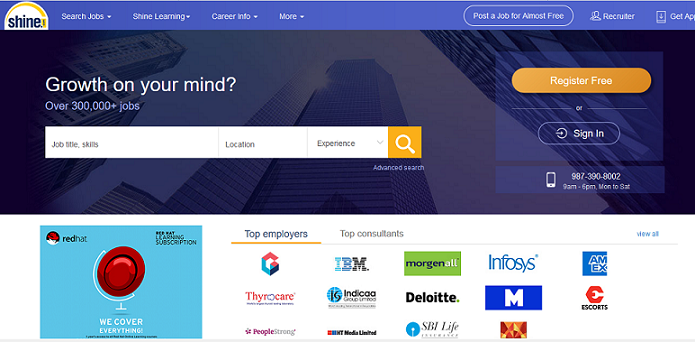 Shine.com is launched in 2008 by HT Media Limited. But over the years it has also taken a good market share. From it's salary tool, you can find the average salary a company of industry is offering based on your skills and experience.
Monster India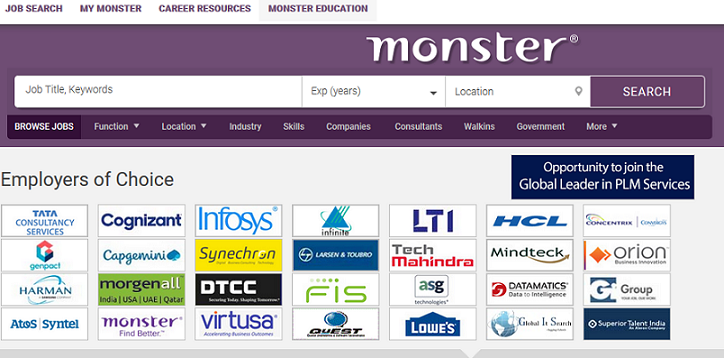 Monster India is another well known international player in job search website market. The best part we found in Monsterindia is that after your search, you can filter it based on employers, location, salary expectation.
Quikr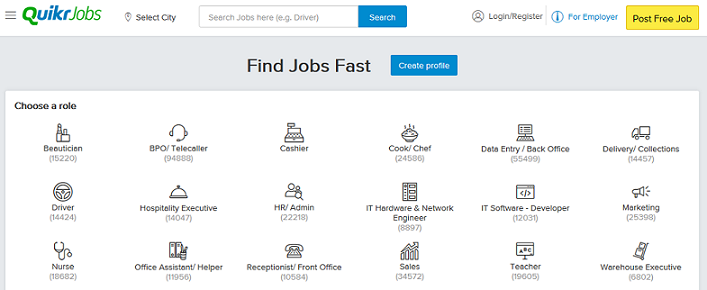 Quikr is actually a website for Free Classified Ads. One of the options along with buying and selling things is that to find a job.
You will find lots of requirements posted into it and can also register yourself for free. We do not recommend this website for professionals as you will not get that kind of recruiters like naukri, timeshobs, shrine or monster has. But you can try registering with quickr.
There are many others, of course, but the above list of finance job search websites should give you a good starting point. You can also try other websites like career builder, OLX and Jobsahead.
Please remember, you will not be the only person to get registered with these websites. There are many candidates who are already registered and trying their luck.
If you want your profile to get selected, then we suggest you to give utmost care while drafting your resume with these websites. Especially select your location preference, skill sets, number of experience and salary expectations correctly.